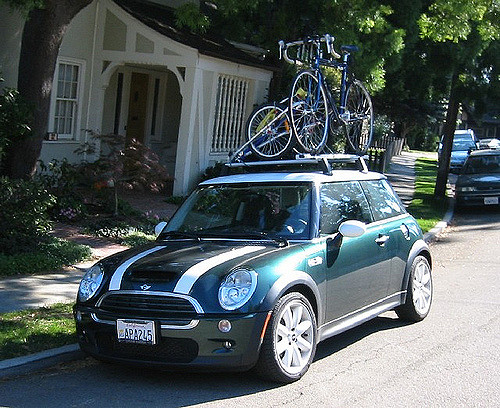 (Updated August 2022)
Parking in Little Italy anytime of year is its downfall
As a many year veteran of the Little Italy Feast and long time Heights resident, I can tell you that, as much as I love Little Italy, I loathe the lack of parking. Most people see their parking options as:
Ride around block after block hoping to get lucky and ride up to a spot as someone is getting ready to leave.
Surrender to the long walk down and up Mayfield Road hill.
Surrender $10-20 to the local who converts his yard into a parking lot for the Feast.
A free option
The best option, if you're a cyclist, is bicycling it if you're within reasonable distance. If you're a bit out there, perhaps you have a bike rack for your car. Park for free along MLK Jr Drive and take the short, gorgeous ride from there. Don't forget your lock. Don't ruin a perfect day.
The low cost, low hassle option
As suggested in the comments below, taking the Rapid RTA is low cost (about $5) and convenient for most Clevelanders. Here's a link to look up your route.
How about Uber or Lyft?
We live about 2 miles from Little Italy and thought Uber would be a great, cost-effective way to alleviate the parking hassle. Due to demand, getting an Uber was impossible at 3pm on Saturday AND was going to cost $20… one way. We decided to do Lyft and had no problem getting a driver, but it still cost $15 each way. You're better off driving with nearly any other option listed here, in our opinion.
If you have other suggestions, please let us know in the comments below.