The annual Little Italy Feast of the Assumption (referred to informally as The Feast) is a four-day Catholic street festival centered on Holy Rosary Church on Mayfield Road near its intersection with Murray Hill Road in Cleveland's Little Italy neighborhood.
Congratulations to our new
Miss Italia of Ohio 2022-2023 – Mia Glassco
In October 2022, Mia Glassco won the Casa Italia Foundation's Miss Italia of Ohio 2022-2023 pageant.
"Not only did I have an amazing experience, but I got to learn so much about my culture and family history. I dedicated a part of my proceeds to the Northern Italian American Foundation (NOIA) to support preserving the culture in the Cleveland Area.
August 2023 Feast dates:
Saturday, August 12 – 5pm to Midnight
Sunday, August 13 – Noon to 11pm
Monday, August 14 – 6pm to 11pm
Tuesday, August 15 – Noon to 10pm
---
For more info, contact the Holy Rosary Church
12021 Mayfield Rd, Cleveland, OH 44106
(216) 421-2995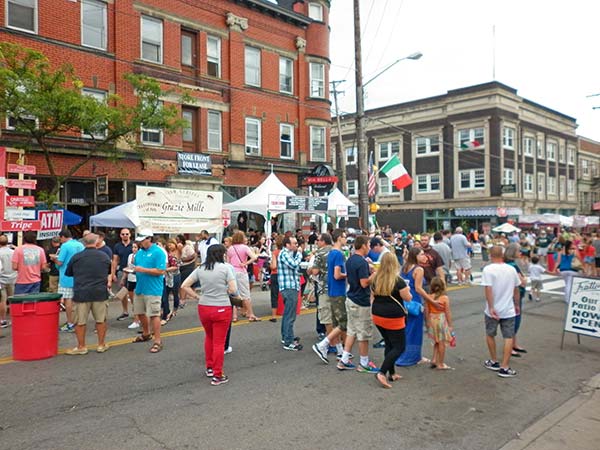 Video: quick look at Little Italy's Feast of the Assumption 2022 kickoff. We include some "Best of…" opinions in the video, but they are just our opinions. We'd love to hear yours.
read more